Burundi's 2020 election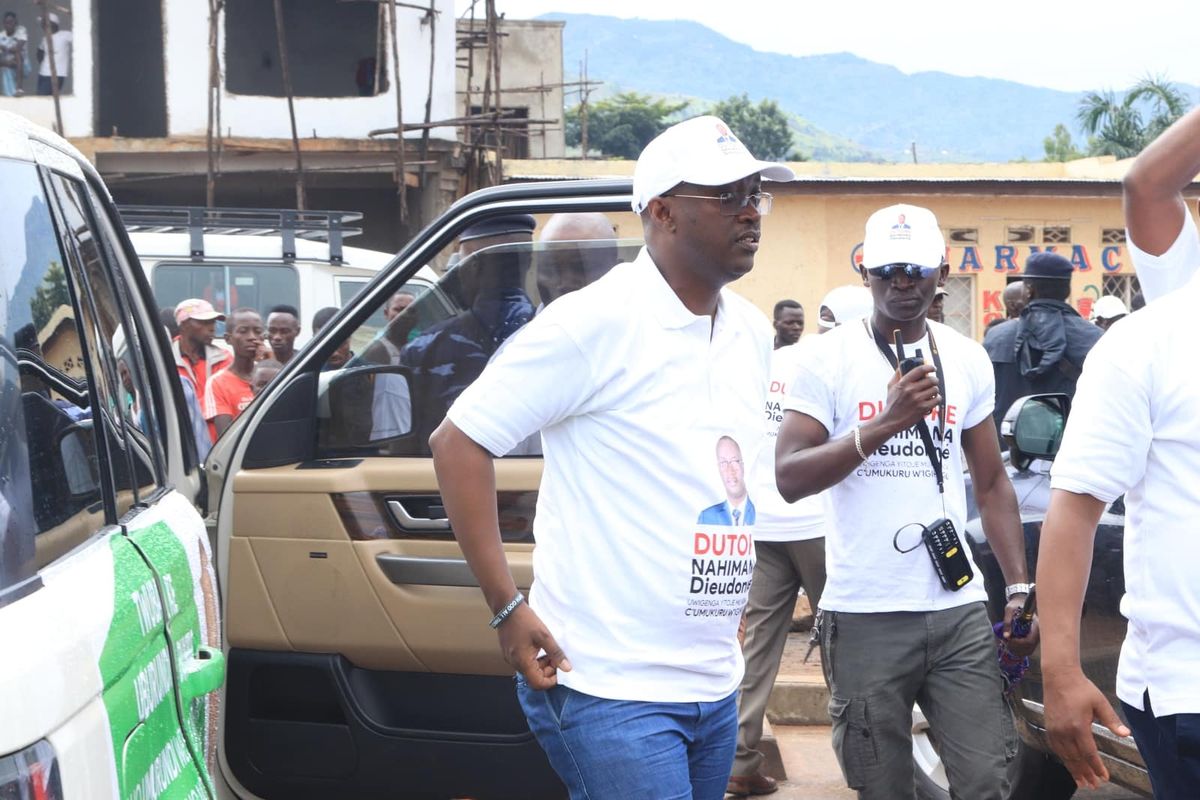 Burundians will be voting for the next President and their new Deputies at the National Assembly on 20th May 2020. This will be the first election without the current President since 2005, and is bound to be an interesting one to follow, not least due to the COVID-19 crisis, which the current administration has shrugged off because the country has "God's protection".
The campaign officially started on 27th April, a 3 week-long marathon for the political parties – which are very much based along ethnic lines – to convince voters that they are their best choice to lead the country. There are 7 candidates for President but the main candidates are Evariste Ndayishimiye from the National Council for the Defense of Democracy–Forces for the Defense of Democracy (CNDD–FDD), who is being presented as the "heir" of current President Nkurunziza on election posters, and Agathon Rwasa from National Council for Liberty (CNL), a former Hutu leader. Another interesting candidate in the race is Dieudonné Nahimana, a civil society leader, who is standing as an independent, and is basing his campaign on bringing people together despite their different ethnicity.
Apart from the fact that this is the first Presidential election since 2005 without the candidature of President Nkurunziza, this is also a different election because Burundi is one of the few countries in the world to still hold elections in the current public health crisis spreading around the world. On 27th April 2020, Burundi had 12 confirmed cases of COVID-19 in the country, with 4 recoveries and one death. This is bound to make it harder for political parties and candidates to campaign.
Whereas in other countries, as in the case of the United States, electoral campaigns have the benefit of moving their operations online, in countries like Burundi, where internet access is not available to more than 90% of the population, and social media use is at a lowly 4.5%, campaigns have to find other outlets, especially opposition parties, which have no control over state media and other tools reserved for Government parties. Campaigns & Elections expects campaigns in developing countries such as Burundi to turn to radio, particularly regional/community radio, which is bound to reach more people and still keep expenses low. The issue of funding is important here as Burundian law forbids political parties to get external funding and their main source of income is membership fees. In a study conducted in 2015 by a think tank, it was noted that only "the ruling party, the CNDD-FDD and the former single party, UPRONA" had sufficient means to fight an election.
Another election tool being used in this election is person-to-person texting and this is bound to be used extensively in Burundi, where 59% of the population use mobile phones. A regional site, Region Week, thinks that SMSs will be central to the election campaigns throughout the next few weeks, and campaign managers have already prepared their databases full of phone numbers to start shooting off campaign messages and updates to supporters and potential voters.
Despite the use of these tools however, COVID-19 will not be stopping the traditional large public gatherings, with political parties busing in supporters from all over the country to kickoff the election campaign. These gatherings are expected to feature speeches and political songs which in Burundi usually deal with promoting the good character of the respective presidential candidate. At the same time, Burundian electoral campaigns have been reported to use provocative language to galvanize their base in the past, and during these public meetings and throughout the next weeks, the language used will be no different, according to Region Week.
Local political commentators expect the election campaigns to revolve around the following issues: peace and security versus refugee repatriation, the economy and jobs versus corruption and sovereignty, tackling justice versus Truth and Reconciliation, industrial agriculture versus revenue sharing, and concerning rural electrification and water versus ways to fund such infrastructural projects.