I created a map of protests taking place in Iran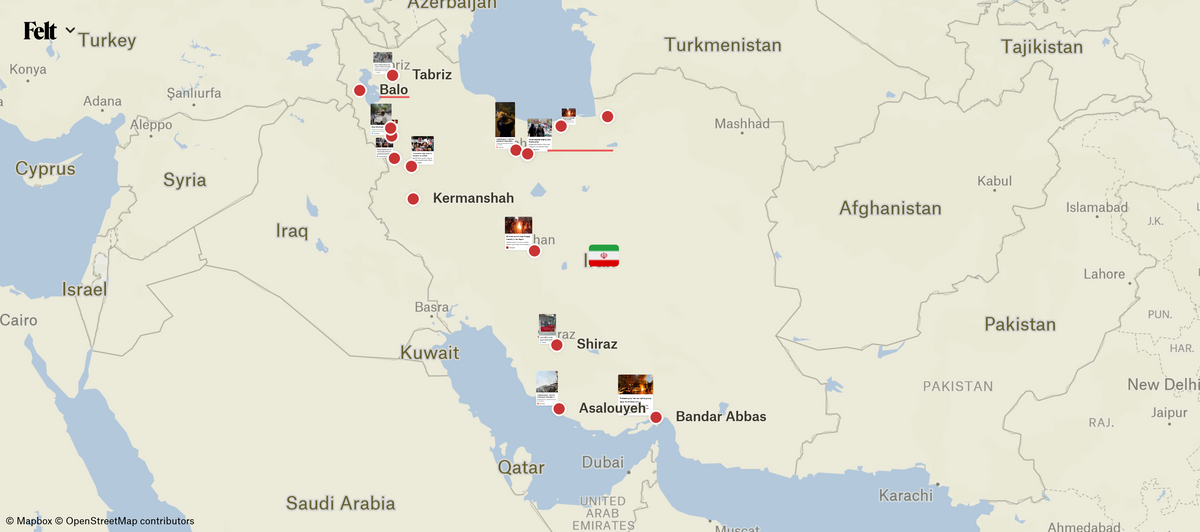 I created a map using Felt, that shows the locations of protests and demonstrations held in Iran following the death of 22-year-old Mahsa Amini. Not all locations are listed, but I'm constantly updating these as soon as they are reported by international media.
Thank you for reading. If you would like to receive similar posts and updates, press 'Subscribe'.